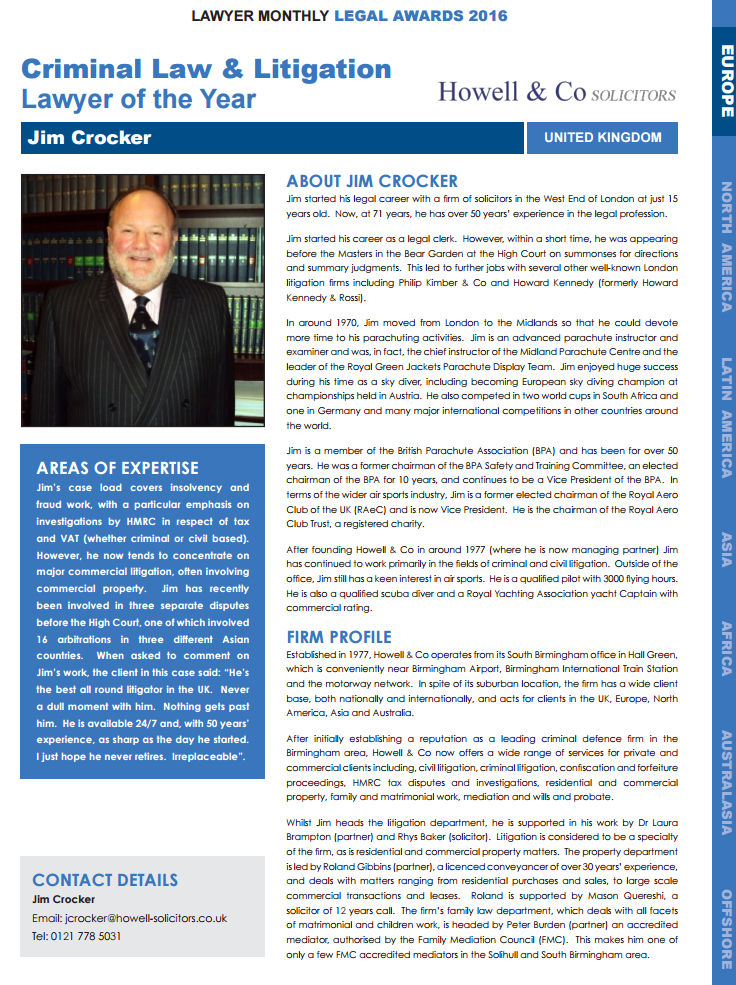 Congratulations to our managing partner, James Crocker, who was recently awarded Lawyer Monthly's UK Criminal Law & Litigation Lawyer of the Year 2016.
Jim offers a wide range of criminal and civil litigation services, as well as advice and representation in relation to actions brought by HMRC.
For further information, please contact Jim's PA, Debbie, on 0121 702 0622, or at debbier@howell-solicitors.co.uk, or call our switchboard on 0121 778 5031.