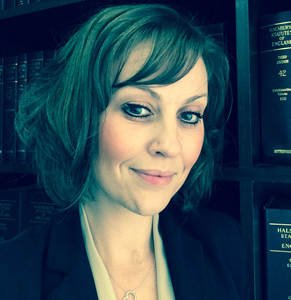 Since qualifying, Laura has primarily worked in the fields of commercial disputes and litigation, and family law. She frequently represents clients in Court in relation to a range of family matters, including divorce, child contact disputes and domestic violence.
She also deals with criminal litigation, including large scale fraud, money laundering and confiscation allegations.
Laura has worked as a post-graduate teaching assistant and as a visiting law lecturer at the University of Birmingham. As well as qualifying as a solicitor and holding an honours degree in Law, she also has a Masters degree in Criminology and a PhD. Laura's thesis was published in 2011 (see http://www.amazon.co.uk/Working-Sexual-Offenders-Training-Facilitators/dp/3844327479). Her extensive academic background is proving invaluable in day to day practical advice to clients.
Send a message to Dr Laura Brampton