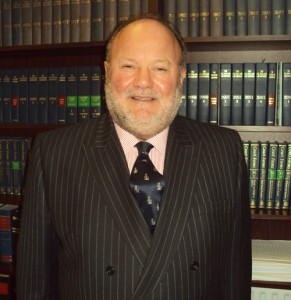 Jim has worked continuously in the legal profession for over 50 years and has accumulated a quite incredible breadth of legal knowledge over a wide area of law.
Jim tends to concentrate on major commercial litigation cases, insolvency and fraud work, with a particular emphasis on investigations by HMRC in respect of tax and VAT, whether civil or criminal based. He has represented major PLCs and their senior officers in revenue investigations, as well as successfully dealing with cases brought by HMRC alleging that off-shore clients are domiciled in the UK for tax purposes.
For 35 years, Jim has been defending clients in high-profile blue and white collar criminal cases. His naturally competitive and combative style makes him a formidable adversary.
Although based in the Midlands, Jim's client base is National and International, including Europe, Russia, Hong Kong, Canada, India, Australia and Gibraltar.
Away from the office, Jim is a Vice-President of the Royal Aero Club of the United Kingdom, Senior Vice-President of the British Parachute Association and Chairman of Trustees of the Royal Aero Club Trust (a registered charity). These roles have emanated from Jim's past service in the Territorial Army, firstly as an airborne soldier and subsequently as a Royal Green Jacket. Jim is well-known within the air sport industry – primarily (but not exclusively) for his skydiving activities, for which he won multiple National and International awards.
Send a message to Jim Crocker